Adhesive tape is not just practical when used to make simple crafts with children. This product is very useful, and for several reasons, and it's why it has a lot of potential for emergencies. We gathered a guide to some great ways to use this product.
Let's bet that you will now fill your wardrobe with adhesive tapes when it comes time to buy the school effects of children in September.
You might even say from now that one day, adhesive tape saved your life! Who knows?
9
Reminder to know when to stop drilling.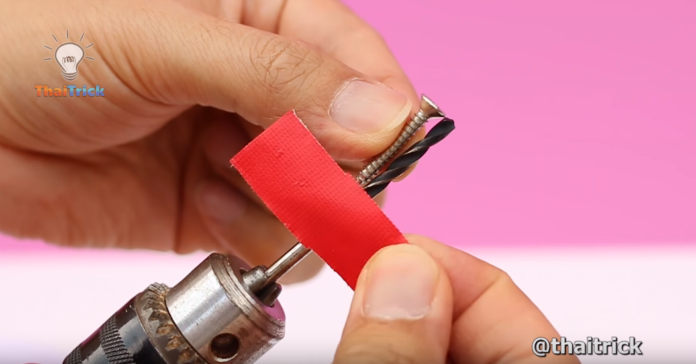 You need to drill some screws to install a frame or other decorative piece? Use your drill and tape the length of your screw. Your task will be facilitated.