Some products from your pantry (such as baking soda and vinegar) are effective cleaners and, even better, inexpensive. So the next time you have guests coming for dinner, but you no longer have your favorite cleaning product, do not panic! You can make one for a fraction of the price in only few simple steps. Discover 10 cleaning products you can do yourself.
Security Caution: Never combine an ammonia-based cleaner with a chlorine bleach or products containing bleach, such as a powdered detergent for the dishwasher. The vapors they will create are extremely dangerous. Before mixing, read the product labels first.
8
All Purpose Cleaner and Deodorizer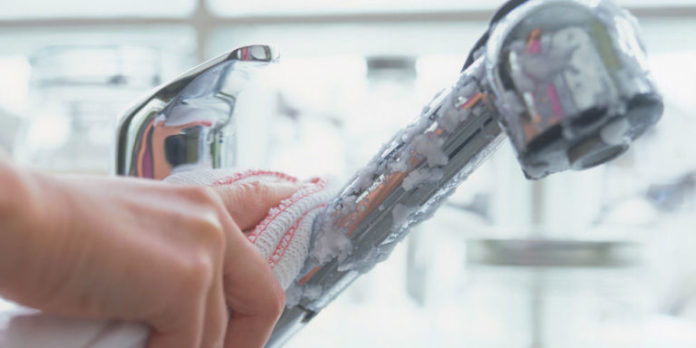 What You Will Need:
4 tablespoon of baking soda.
1 quart of hot water
To clean kitchen counters, appliances and the inside of your refrigerator, all you need is baking soda. "It's an excellent deodorant and can be used to shine sinks and appliances in stainless steel," says Carolyn Forte, director of the cleaning lab at the Good Housekeeping Institute. Just pour the baking soda on a clean sponge and rub the object to clean.