Just because your bathroom is small, it doesn't mean that it is a room that's quick to clean. In fact, this room can take a lot of time to maintain. It is not surprising: we spend a large amount of our time in there. A large number of bacteria can multiply very easily. It is best to be meticulous when it's time to clean. You can, however, save time cleaning all while still having a very clean toilet. Here are a few tricks to test in order to have a very clean bathroom at all times.
1
Suspend eucalyptus branches on your shower head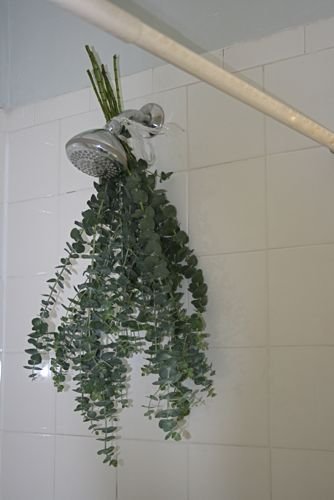 When you take a shower, the eucalyptus branches will release a pleasant perfume while you wash. This will relax and invigorate you at the same time!