When you buy a new pair of shoes, they obviously come in a box. Your first instinct is probably to throw away the shoebox or to leave it in your wardrobe with the other boxes that have been accumulating dust for months or years now. Why not recycle them into other, more practical objects? Here are a few inspiring ideas if you're looking to recycle these boxes instead of throwing them out. 
1
Create a dollhouse for your kids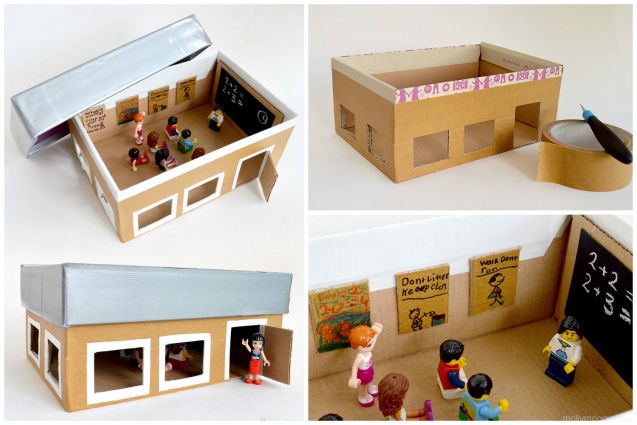 Do your kids love to play with dolls? Why not make a doll's house out of your old shoebox? Of course, ask your children to help you. They will love doing this craft activity with you. Here's how to do it:
Place the shoebox on its side, lengthwise.
Decorate the inside of the box (you can make furniture with toothpicks and pieces of cardboard).
Add colour by painting the inside and outside of the box.