Taking a shower or a bath is part of our daily life. Most people shower in the morning and try to do it as quickly as possible. To save a maximum of time, it is better to have an organized bathroom and know a couple of tricks. Fittingly, we have bathroom tips that will help you completely change your morning routine for the better. 
1
Save space in your shower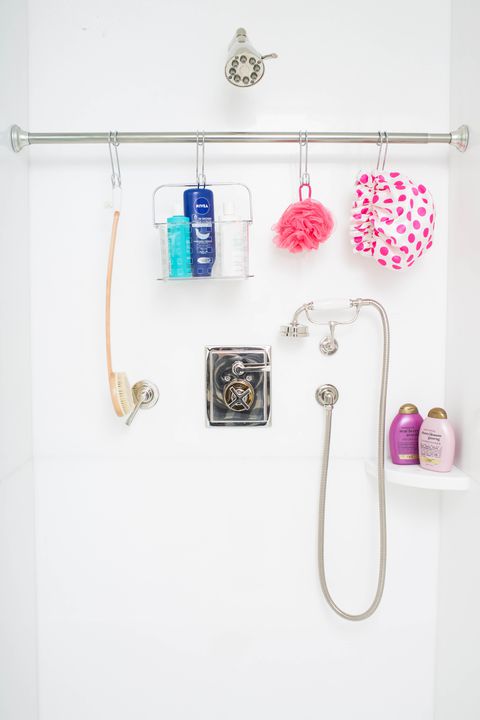 If your shower trolley is too small to house all your products, install a second compression rod and use hooks to hang all your products in place. This will create more storage space and prevent mould from accumulating around the bunched up products pilled up in the four corners of your shower.