A father is for life and we only have one. Unfortunately, when we are kids, we don't always know how to thank him for his presence as well as his love. Thankfully, we can always make him a DIY gift. It is certain that he will love it, probably as much as a gift you can buy in a store. Here are 10 very simple photo concept ideas to create for Father's Day. All you will need are a few pictures, a pretty frame, a printer and that's it!
1
With letter-shaped posters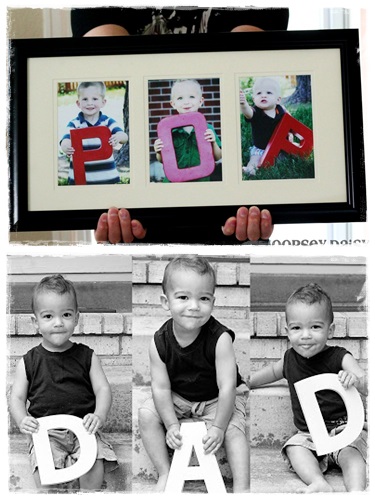 Why not do a photo concept with some letters? You can, for example, take a photo of yourself with letters that create words like "dad" or "I love you".