Who doesn't like melted cheese, savoury tomatoes and the crispy crust of a pizza? Pizza is an affordable meal that is very easy to prepare and appreciated by many people. This is why we have found a few homemade pizza recipes for you to try. These various pizzas, that have tons of garnishes and sauce will appeal to everyone's tastes. Discover them now!
1
Bacon and broccoli pizza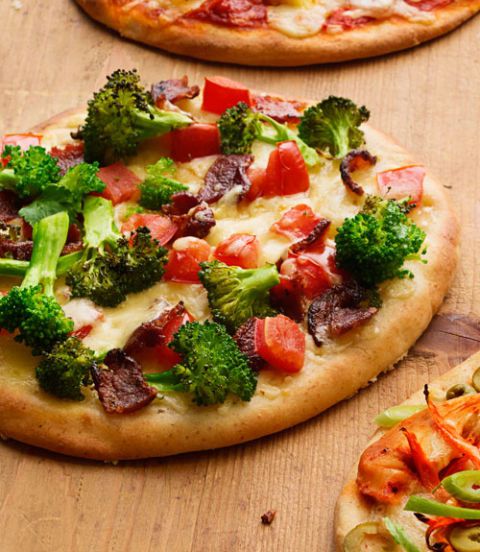 With ingredients like sharp cheddar, bacon and broccoli, this pizza has something everyone will like. Plus, it only takes about 30 minutes to prepare this meal!