Whether you prefer to have ash blonde hair, to have them a seductive chocolate brown, to have a flamed ombré or colour your hair in fantastic colours from pastel to dark violet – there are so many hair colour trends to choose from that you could be tempted to try a new one every month! Prepare yourself to see tons of inspiration for long and short hair, whether you are looking for a rainbow dye or a deep brown, a platnum blonde, or a fiery red. Here are 30 hair colours trending for summer 2019. 
1
Blonde with a hint of pink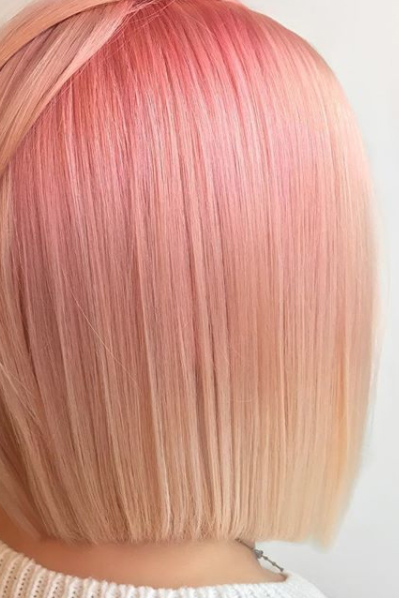 Stylist Presley Poe calls this colour "butter'd Rose Gold" because of the light metallic pink and yellow blonde tints. "For this colour, I mixed the current base of her previous colour (a bright pink) with a faded pink as a base", declared Poe to Allure. The result is a softer pink.