Most people love animals, especially cats. There's nothing surprising about that: these little fur balls are so cute! However, although cats are the most adorable creatures, they can change moods as quickly as we change our clothes. So, cats are pretty weird creatures.
However, we have to admit that we have something in common with cats. Just like cats, we love to sleep. However, it seems that cats are able to sleep a little more easily than we do. Indeed, they can sometimes fall asleep in rather surprising positions. Here are some funny pictures of cats sleeping in a rather amazing way.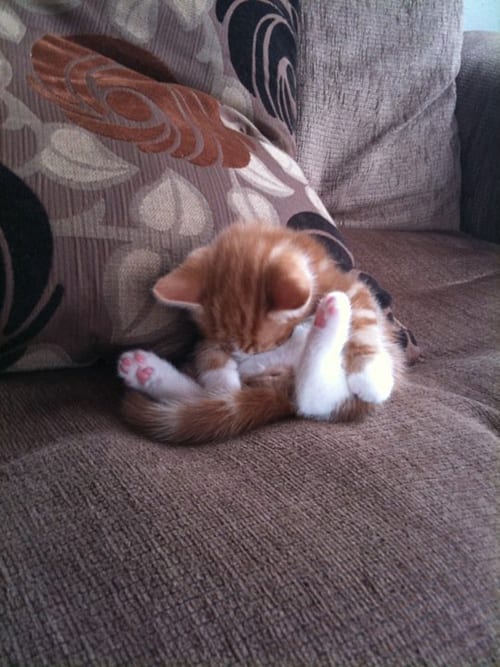 Cats can actually fall asleep like this, although this position seems very uncomfortable. This position is normally the result of a cat who wanted to be the next Arnold Schwarzenegger, but realized that it was easier to be Homer Simpson and take a nap.