Who says it was finally said fresh vegetables from the garden! Although many people simply prefer to buy their vegetables, others like to grow them themselves in their garden. However, growing your own food can sometimes be a difficult task. Too much sun or, on the contrary, too much rain is not good for crops, as is inadequate soil or small animals and insects that can be found there.
Whether you have a green thumb or not, it is still possible to have a beautiful garden this summer and enjoy fresh vegetables that you have grown yourself. Isn't that satisfying? Here are some tips to help you have the most beautiful garden in your neighbourhood.
20
Tackle mould with cinnamon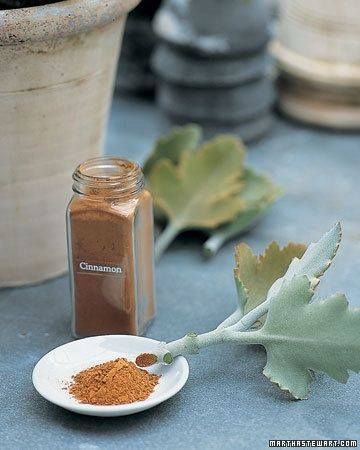 You decide to replant cuttings in your garden? Mould may develop. Fortunately, you can prevent mould from growing by putting a small amount of cinnamon in the soil in your garden. This spice acts as a hormone for the roots of cuttings. So it's a natural way to fight mould.