Whole Foods goes all the way back to 1978, then called SaferWay, the small natural foods store would become a massive natural foods store first in Austin, Texas and after all over in North America and the United Kingdom. The chain has the reputation of being one of the best stores in the United States, but also one of the most expensive. Whether you are a faithful Whole Foods shopper, even after it was acquired by Amazon an impressive $13.7 billion or you have never set foot inside one of their beautiful stores, chances are you know about them.
No matter how familiar you are with the natural foods chain store, here is what you should know about the big-name shop before you go back with your reusable bags or go in as a first-timer. These tips and tricks will make your shopping experience better and help you save money while shopping at Whole Foods.
11
Buying bulk will help you save, but skip this item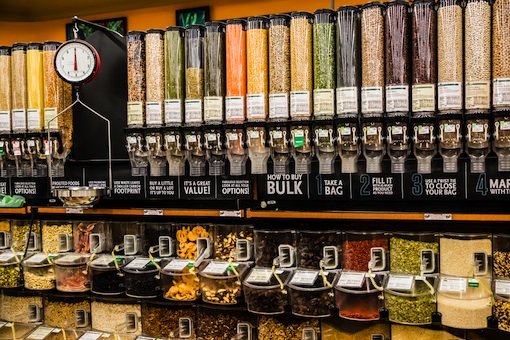 The bulk bin aisle is not only a good choice for the environment, it is also a good way to save on unique dry goods and pantry staples. You can even prevent waste or stack up by getting just the right amounts. Whole Foods' bulk section is a yes… Excepts for nuts which can get very expensive. In fact, you can find them for close to half the price elsewhere.