We all want to look outside our home, especially on a nice, warm day with sunshine, without seeing numerous stains on our glass windows. There is nothing worse than opening our blinds and finding out that the beauty of the scenery is dampened by dirty windows. Nothing worst, except perhaps the day when you have to clean them all. Yet, unless you wish to look through dirty glass whenever you stare out the window, there is no escaping it. Every window in your home should be cleaned every season or at least once a year.
The problem is that cleaning windows can be difficult and tiring and extremely long and annoying. Of course, you could hire someone to do it, but that can be very expensive. So, what can you do? If you are still willing to do the work and keep your money, there is a way to make the process simple and painless. Find the easiest way of quickly cleaning your windows! 
1
Make a cleaner with only 3 ingredients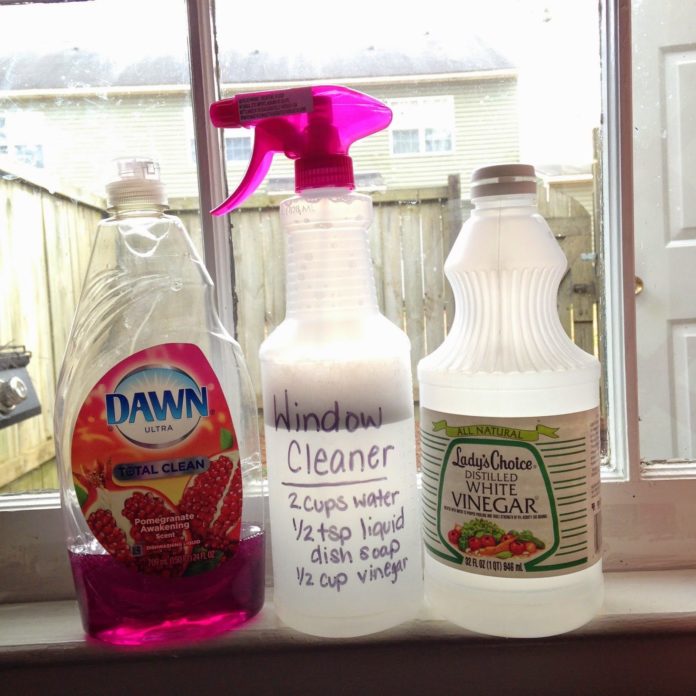 Here is a technique that only requires a few ingredients that you probably already have at home. The greatest part of this technique is that there are fewer steps than with traditional cleaners. Are you ready to clean?
Forget window cleaners sold in stores. It is easy and very cheap to create a cleaner at home! All you need is an empty spray bottle. Rinse it well then add:
2 cups water;
1/2 cup of white vinegar;
1/2 teaspoon of liquid dishwashing soap.
Shake your bottle to mix it well. You can use a bucket and make a bigger batch of this cleaner with the same ratio if you have a lot of windows to clean.
Steps:
Take your spray bottle with your newly prepared cleaner.
2. Spray your windows (be careful if you need to use a ladder).
3. Wipe your windows with a sponge.
4. Spray your windows right after with some water.
This cleaner won't add streaks to the glass, so you don't need to dry your windows to get clear and sparkling results. Enjoy your nice clean windows.