Studies show that adults spend 7 to 19 hours a week cleaning their homes. The figures vary according to different factors: age and social status, the type of home (two-story house, bungalow, apartment, etc.), the number of rooms to clean and the cleaning methods used. However, there are many really effective cleaning tips that can make cleaning much easier. Here are some easy and effective cleaning tips. Once you've tried these tips, cleaning your home will never seem like an endless chore to you again.
1
Use socks to clean your window shutters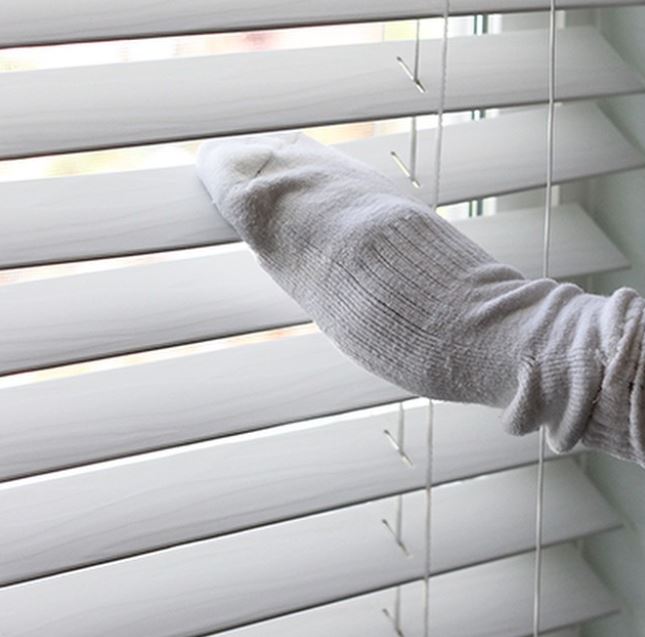 Washing window shutters can be very difficult, especially since a cloth can accidentally get caught on something. An old sock can be an excellent tool for this task if you place your hand in it.