Hotel rooms and hotel bathrooms are particularly comfortable, elegant and luxurious. In addition, they are impeccably clean. But what is their secret? How do hotels keep their bathrooms so clean? Two experts, Jenny Botero, Executive Housekeeper at the Crystal Gateway Marriott in Arlington, Virginia, and Erika Jacso, Director of Style at the W New York Union Square in New York City, shared with us 10 simple steps to keep your bathroom sparkling clean. Feel free to test their cleaning tips now!
1
Get rid of hair and dust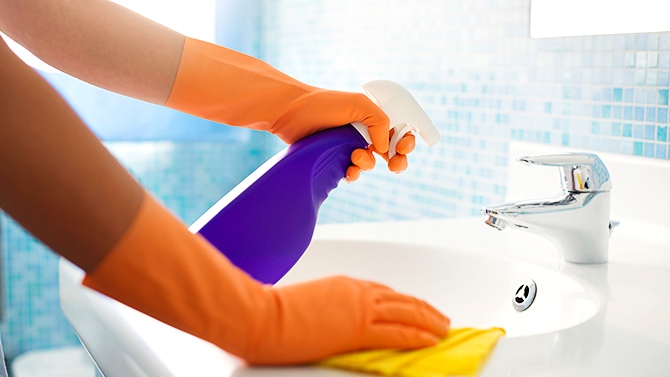 On the rare occasions that the W Union Square hotel receives a complaint, "it usually has to do with hair or dust on the tiles or the floor in the bathroom," explains Erika. Her team's goal is to make sure that never happens. They work from top to bottom, dusting lights and shelves with microfibre cloths before vacuuming floors and cracks.