When the temperature skyrockets during the summer season, do you always opt for the same affordable white wine? Trade your usual wine for one of these 35 drinks we suggest you try! Indeed, whether you like sangria, gin or vodka, the recipes we suggest are simple and frankly delicious! You won't be disappointed to discover this perfect cocktail list for hot weather. 
1
Strawberry and peach wine slush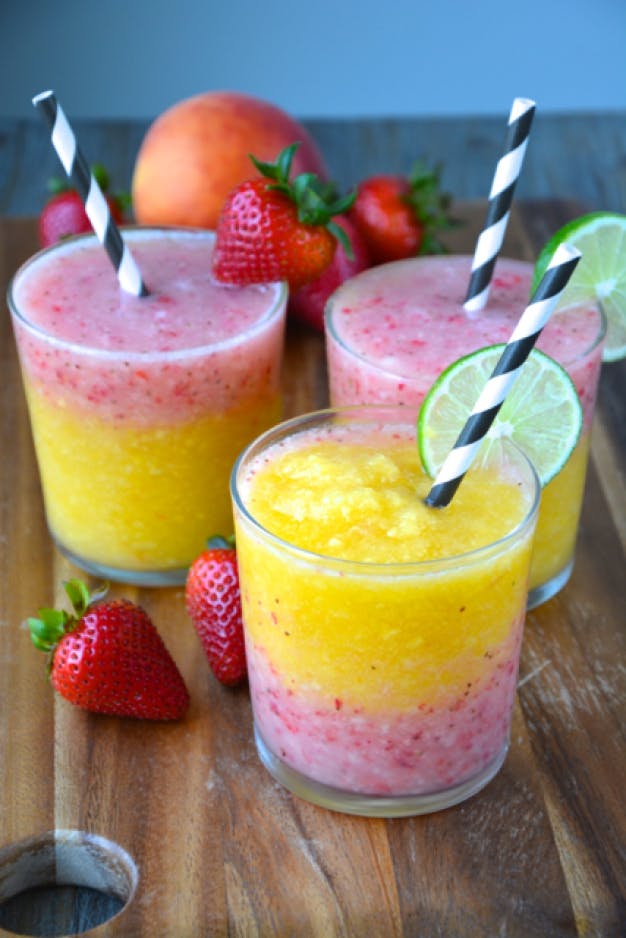 This colourful minty wine requires a bottle of white wine (like sauvignon blanc), strawberries and fresh peaches.
Ingredients
1 bottle white wine (like Sauvignon Blanc)
2 peaches, blanched, peeled, sliced and frozen
2 cups strawberries, sliced and frozen
Method
In a blender, combine the 2 cups of wine and the peaches.
Pour the mixture into a medium bowl.
Add the remaining strawberries and wine to the blender and purée until smooth.
If the mix is too liquid, place it in the freezer, mixing it every 15 minutes.