We all know a few celebrities who look exactly like their child, their brother or sister or their parents. But if your list only consists of classics such as Lisa Marie Presley and Priscilla Presley or even the beautiful Emma Watson and her brother, model Alex Watson, this selection is certain to surprise you. Here are 20 celebrity family members who look just like their famous relative.
20. Kate Hudson and Goldie Hawn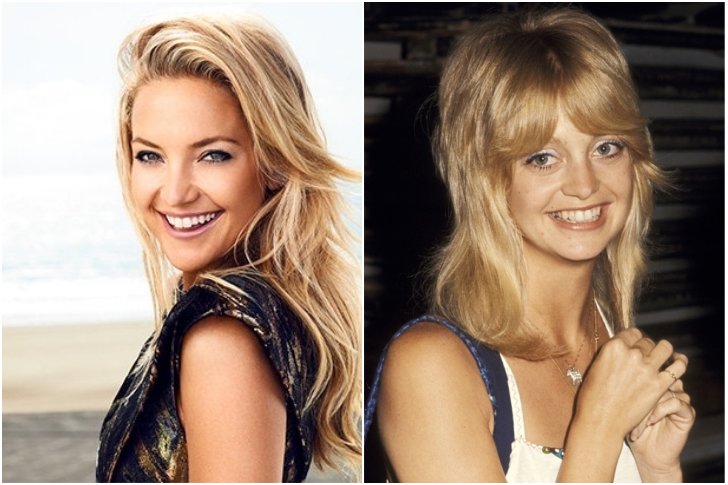 Apparently, Kate Hudson got her good looks from her mother, Goldie Hawn. The latter, an academy award nominee for best actress, was married three times. Her relationship with musician Bill Hudson led to two children, one of which is the lovely Kate who looks just like her mother.
19. Victorie Franklin and Aretha Franklin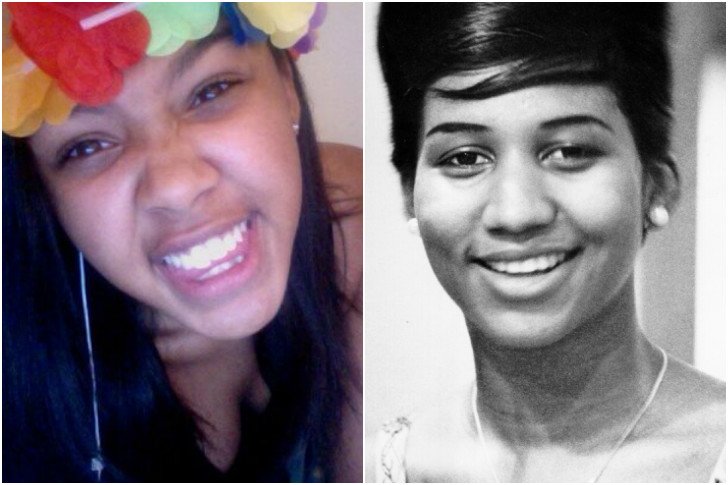 The resemblance is striking, and yet, three generations separate Victoire and Aretha. The youngest Franklin pictured is the granddaughter the great Aretha Franklin. The two don't only share their looks, but also a passion for singing.
18. Dhani Harrison and George Harrison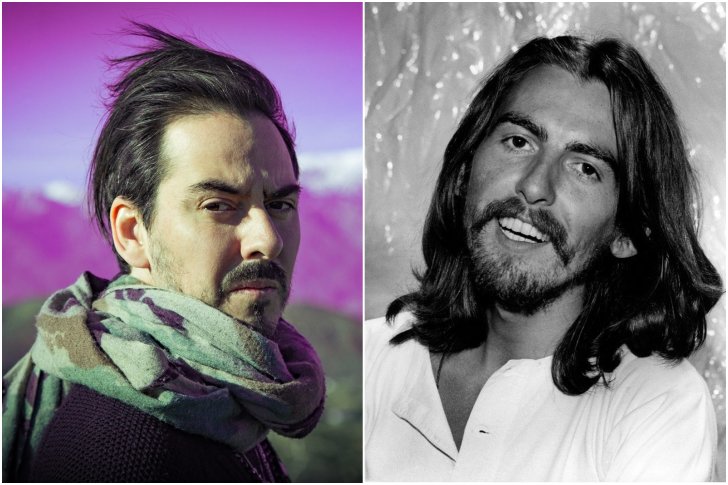 Don't be mistaken. These are not two pictures of the famous Beatles member. As technology suggests it, they were taken in different decades. The first photo actually depicts George Harrison's son, Dhani, who looks a lot like his father.
17. Alexa Ray Joel and Billy Joel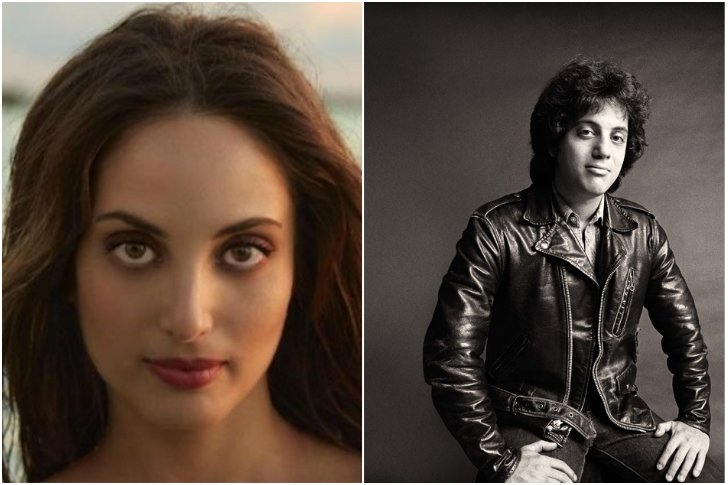 It's impressive how family traits can be observed even in members of the opposite gender. It's the case with Alexa Ray Joel, who is undoubtedly singer-songwriter Billy Joel's daughter and with whom she shares a passion for music.
16. Ava Phillippe and Reese Witherspoon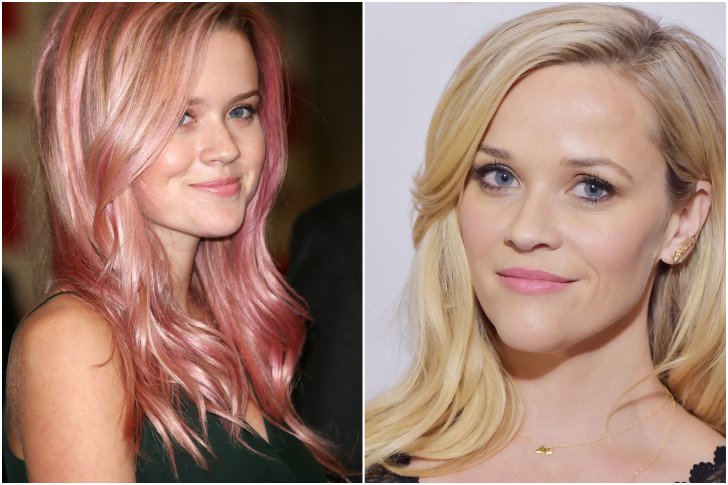 Of all the people on this list, Ava Phillippe and her mother, Reese Witherspoon, are probably the relatives who are the most alike. Perhaps because Reese aged very well and seems a lot younger than she really is, but we could absolutely mistake the daughter for the mother if we were to see her in the street.
15. Olive Barrymore Kopelman and Drew Barrymore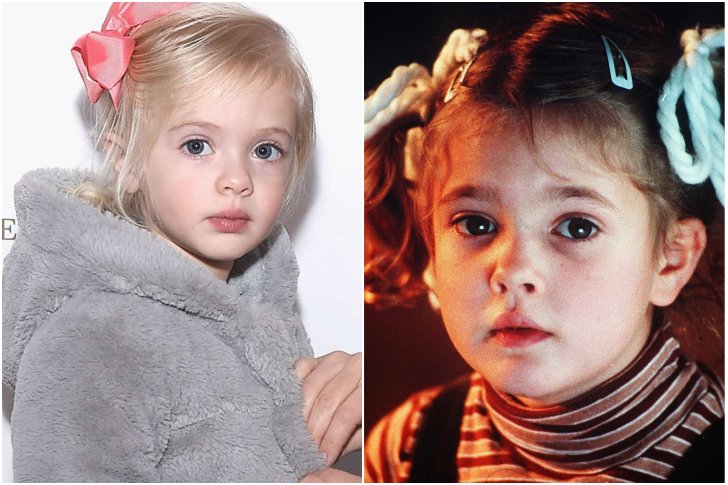 Olivia is still only a child, but we must point out the crazy resemblance to her mother, the very endearing actress Drew Barrymore who started her career at a very early age, when she was just as young.
14. Grace Gummer and Meryl Streep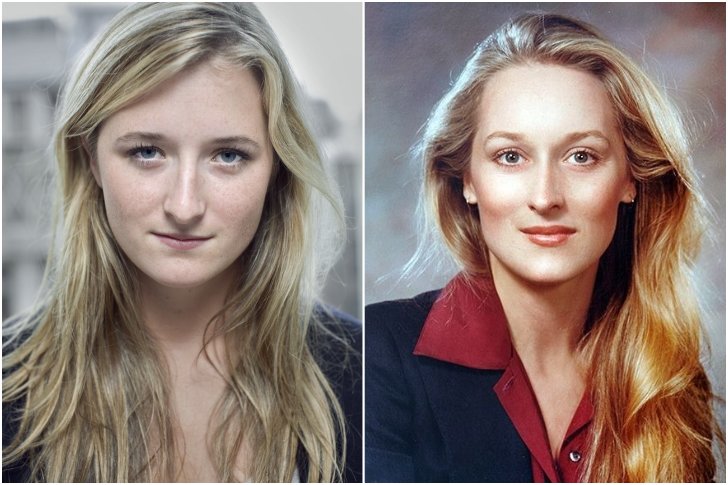 The well-renowned actress Meryl Streep mothered four lovely children, one of which particularly resembles her. Although Mamie and Louisa Gummer share traits with their mother, Grace is quite a copy of her mother.
13. Lila Grace Moss-Hack and Kate Moss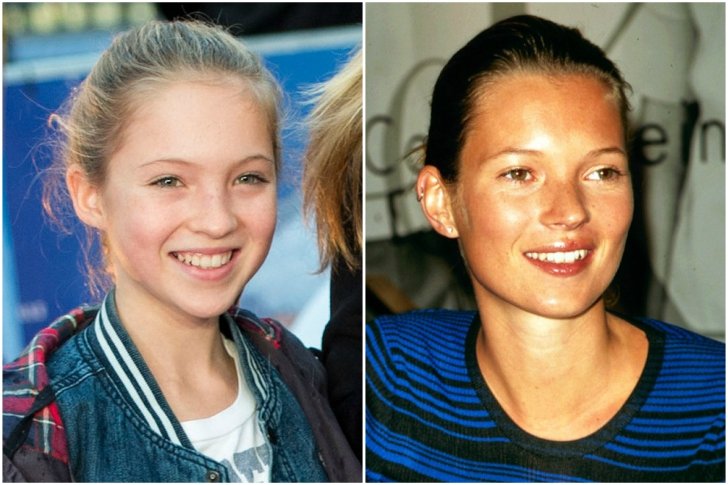 At only 16 years old, Lila Grace Moss-Hack still quite young, but giving the striking resemblance to her mother, the British top model Kate Moss, she could easily also become a great name in the fashion industry.
12. Selena Gomez and Mandy Teefey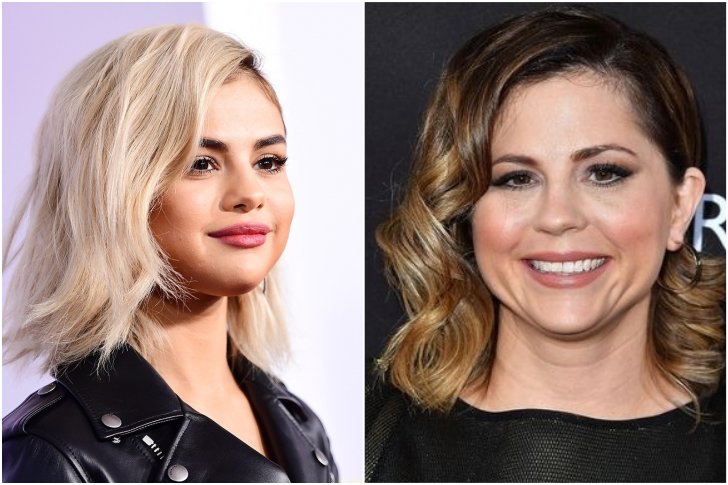 Those who had never seen pop singer Selena Gomez's mom, Mandy Teefey, will be surprised by the resemblance she shares with her. We now know that her lovely facial traits run in the family.
11. Stella McCartney and Paul McCartney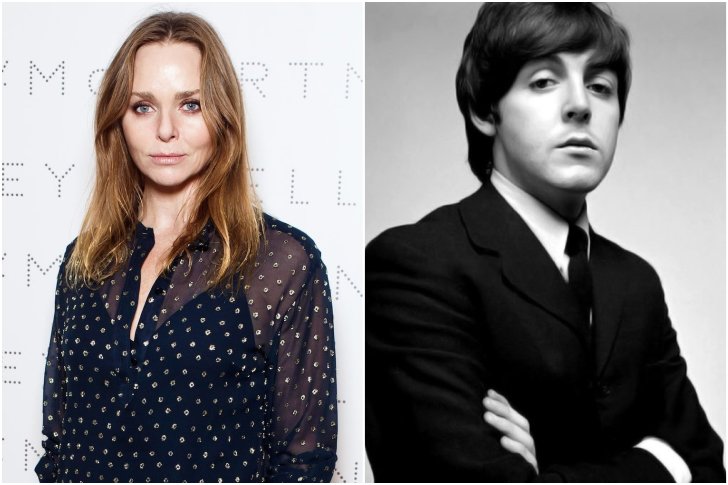 The amazing designer doesn't only share her name and artistic talent with her father, the great Paul McCartney. Stella also has a lot of physical characteristics in common with her dad.
10. Natalia Diamante Bryant and Kobe Bryant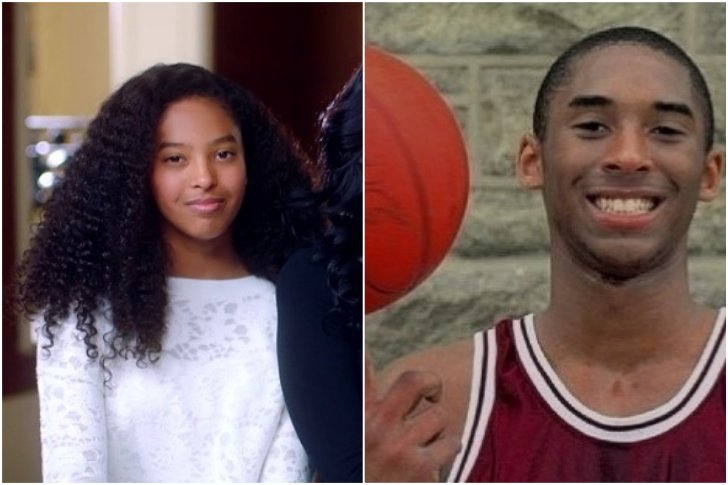 Mannequins, movie stars and musicians are not the only ones who created little copies of themselves… Natalia Diamante Bryant, daughter of the great basketball player Kobe Bryant, is the ultimate proof.
9. Sophie Von Haselberg and Bette Midler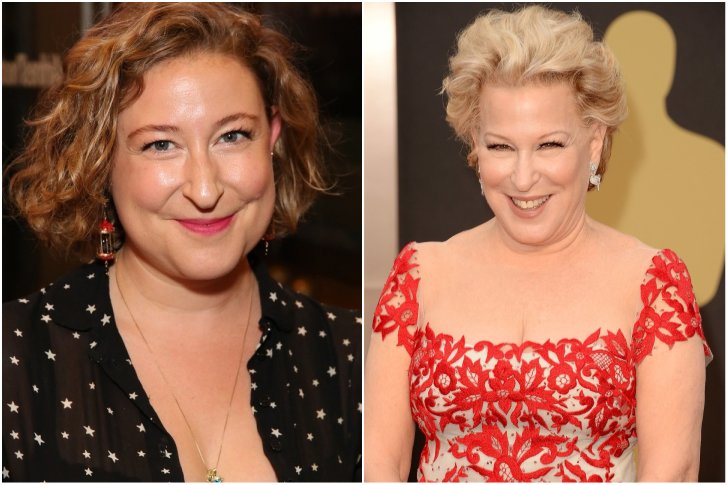 Here is a choking mother-daughter resemblance many didn't know about until now. Bette Midler's daughter, Sophie Von Haselberg, is an exact copy of her mother, apart from her choice of hair colour.
8. Henry Gunther Ademola Dashtu Samuel and Seal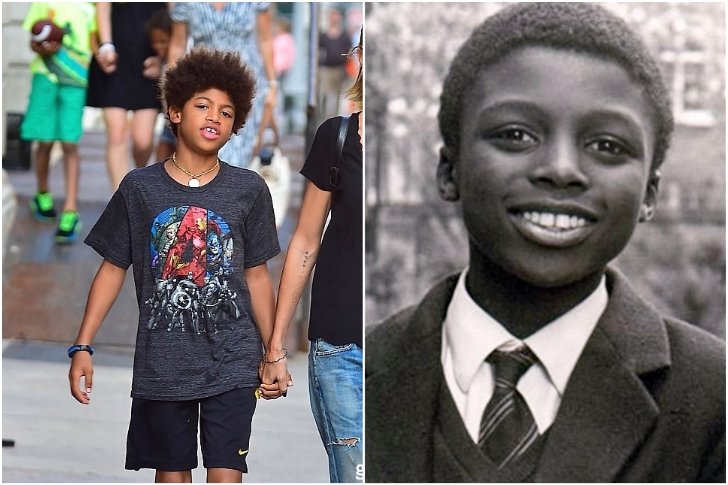 Although singer Seal doesn't share the brevity of his artist name with his offspring, there is no doubt that he is the father of Henry Gunther Ademola Dashtu Samuel. The latter is the first of Seal's three children with beautiful model Heidi Klum.
7. Naomi deLuce Wilding and Elizabeth Taylor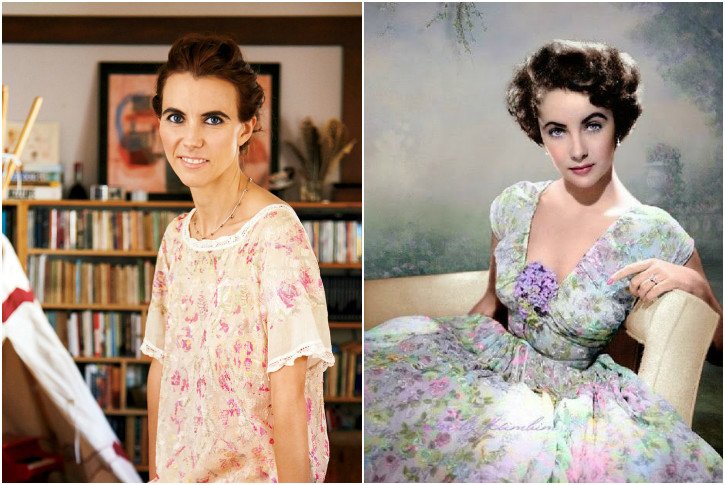 She is only her granddaughter, yet the resemblance is undeniable. The late Elizabeth Taylor generated a great lineage. Among her grandchildren, Naomi deLuce Wilding is the one whose features evoke the great actress the most.
6. Hailie Jade and Eminem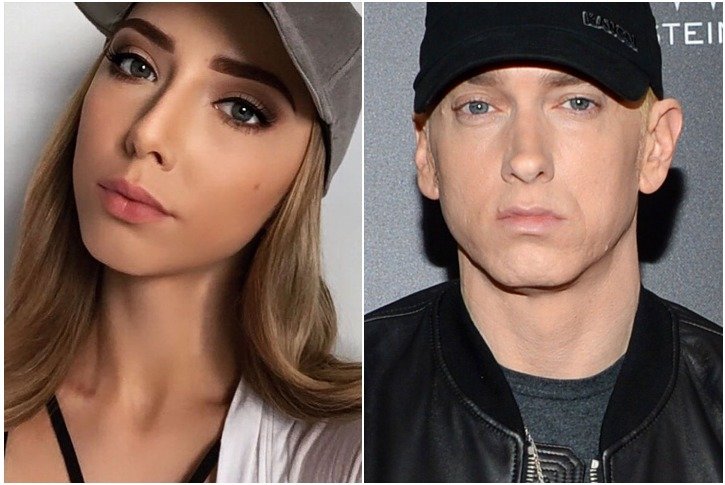 We all heard about Eminem's daughter to whom the rapper dedicated multiple songs. But few have actually seen her face. It is, however, not difficult to associate the young Hailie Jade with her father, as they look just the same.
5. Allison Williams and Brian Williams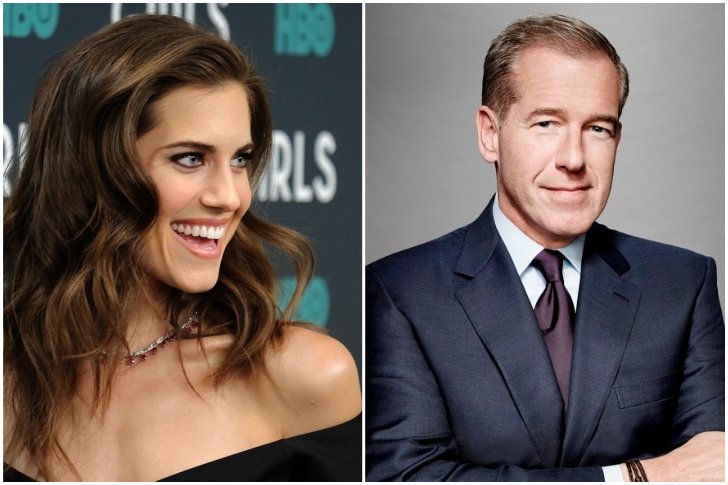 Allison Williams owes most of her biggest fans for her role in the popular TV show Girls. But only a few of those admirers know that television is a family thing for the Williams. Yet, one simply has to look at her next to the news presenter Brian Williams to see that he is her father.
4. Violet Affleck and Jennifer Garner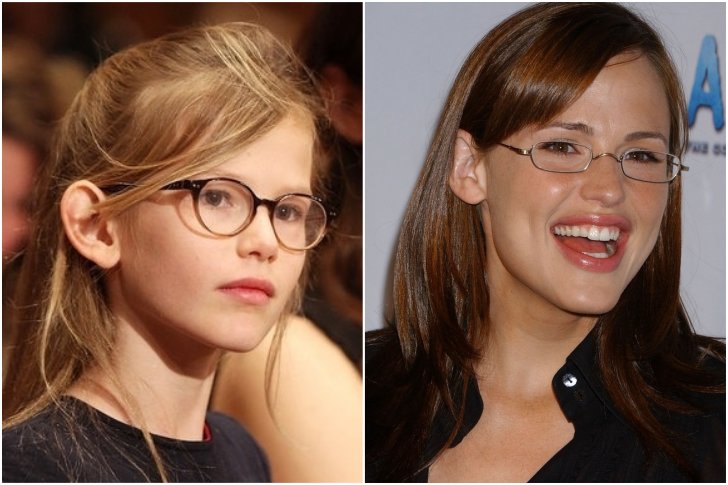 Jennifer Garner's and Ben Affleck's very pretty daughter looks just like a young version of her actress mother. Let's also hope that she subscribes to the values of the feminine side of the family.
3. Zoe Kravitz and Lisa Bonet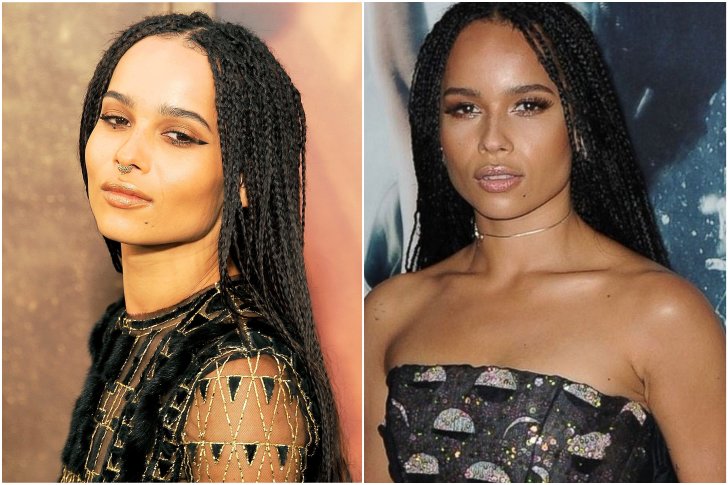 Lenny Kravitz did not only have a great career; he also had the chance to share a part of his life with the beautiful Lisa Bonet. The couple gave life to the talented Zoe. Who would have thought that an even more stunning version of Lisa was possible?
2. Colin Hanks and Tom Hanks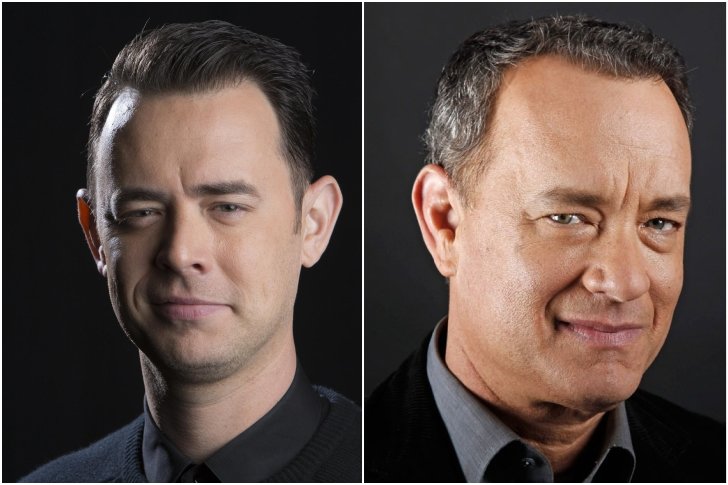 From the receding hairline to the shape of the eyes and facial expressions, Colin Hanks is unquestionably his father's son. The latter resembles his dad, Tom Hanks like no other.
1. Lily Rose Depp and Vanessa Paradis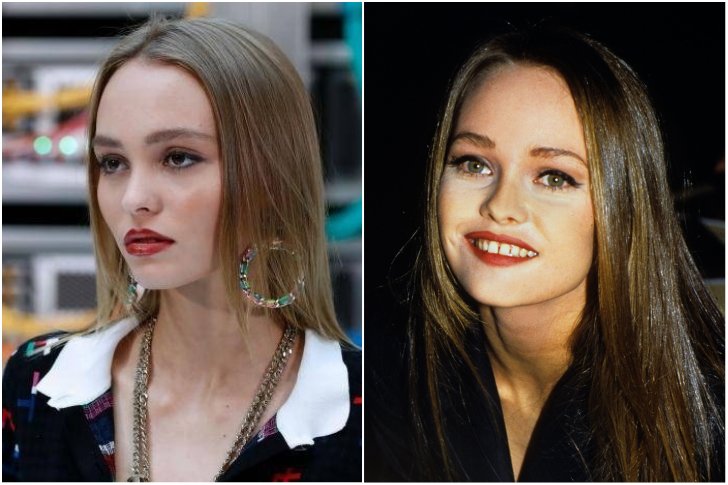 Lily Rose Depp is not only the lucky daughter of actor Johnny Depp; she also had the chance of inheriting the good looks of her mother, French actress Vanessa Paradis.
Source: Therapy Joker