Just because you bought all your gifts for the holidays in stores, it doesn't mean you need to buy your gift wrap at the mall. In fact, you can create your very own gift wrapping paper with the help of, for example, recycled objects. Discover a few gift wrapping ideas to impress your loved ones all while keeping your holiday budget in check.
1
A gift wrap perfect for winter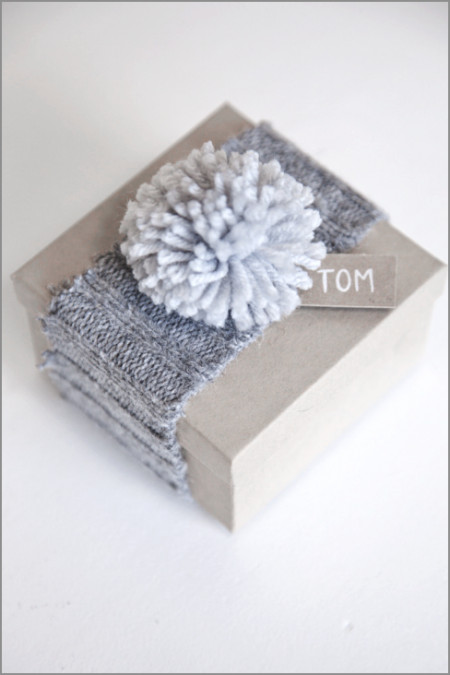 The winter season is the ideal time to wear wool sweaters and socks. Why not add a pretty wool band on your gifts to add a wintery touch?