It is well known that spring and summer are considered as the wedding seasons. If you don't want to celebrate your wedding with a hundred people, why not go and get married in a beautiful place? You will have an intimate adventure just for you and your partner. Here are 23 ideas of places to get married. These spectacular destinations will certainly make you want to have a smaller wedding, certainly a great one with the person who matters most in your life.
23
The blue waters of Lake Louise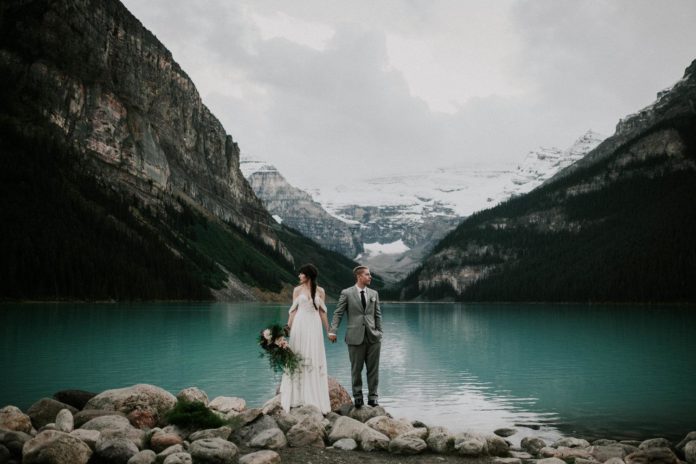 The turquoise blue mixed with emerald gives this lake the appearance of a sublime painting. To make things even more beautiful, this glacial lake is located in Banff National Park, so the snow-covered mountains in the background of the lake will give your photos a breathtaking beauty. The best part is that after saying "yes", you can embark on adventurous activities with your new companion. Cross-country skiing, snowboarding, fishing, snowmobiling, hiking and ice climbing.