How often do you use your dishwasher, like every day? And how many time have you clean it? You've probably already wondered how to clean it up, but you just do not know where to start, do you? Because yes, you can clean your dishwasher! The chore may seem horrible to you, but it's not that bad. Here's how to clean your dishwasher in a few simple and easy steps.
1. Remove the bottom bracket and visible debris from the bottom of the dishwasher.
2. Remove all filters.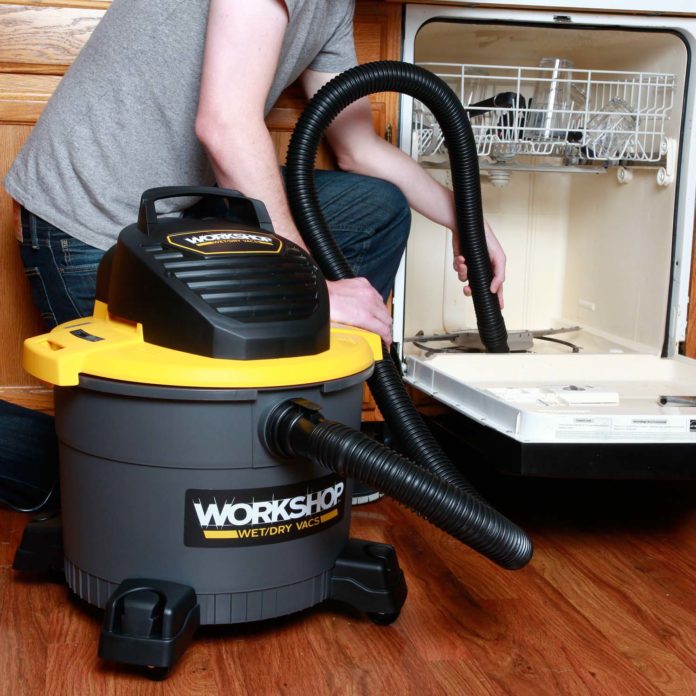 It is the cage that catches your pieces of food. When removing them, screws or bolts must be removed. Be careful once you remove the filter to avoid dropping the screws into the now uncovered drain hole.
The lower part of these filters may be coarse. Clean the filters in a well full of hot water and vinegar.
Use a damp vacuum cleaner to remove all water, debris from the bottom of your dishwasher and empty the drain hole (if you do not have a wet vacuum, you can use a paper towel and clean it hand).
3. Fill a vaporizer with vinegar and spray on sediment or visible dirt.
4. Replace all filters.
5. Use tweezers to remove any debris that could be clogged by the spray holes in the rotating arm.
6. Use Q-tips to clean the hot air vent.
7. Clean the edges of the door and seal with vinegar or a mild cleaner.
8. If there are rust stains in your dishwasher, you can clean them easily by combining sodium bicarbonate with hydrogen peroxide to make a paste.
Apply the paste with a sponge, then rub with a rag. Wear rubber gloves, especially if your skin is sensitive.
9. Replace the lower grill in the dishwasher.
Turn the cutlery basket upside down. Fill the detergent compartment with vinegar and place a bowl full of vinegar in the top rack. Set the dishwasher to the hottest cycle. The bowl full of vinegar fills with water, overflowing and dispensing vinegar throughout the cycle.
---
Sources:
coolcreativity.com
The Complete Guide to Imperfect Homemaking