Cleaning your home or apartment is never a pleasant chore. It probably explains why the vast majority of people use tons of cleaner products to wash their bathroom, kitchen or even their child's room. Most of the time, we don't even know the use of products we buy. We accumulate them and use them on top of each other.
Certainly, you do not have to use products purchased in-store. Indeed, you can make your own spray cleaner at a low cost.
Next time there is surprising last minute guest coming over, make sure you have your homemade spray handy and ready to attack. Spray the house and let you guest think that you live in Mr. Clean's property.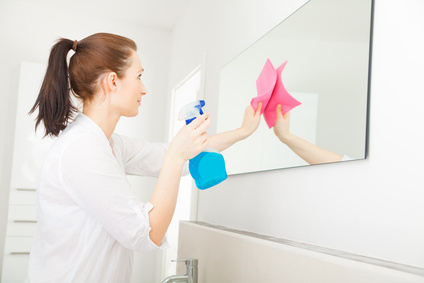 Wonder what's the recipe? There it is.
Here is what you will need:
150 g of white vinegar
750 ml of hot water
30 g liquid dish soap
3 tablespoon of soda crystals
10 drops of eucalyptus oil or tea tree
Spray bottle
Always have extra of these ingredients at home. We recommend to mix the solution only when you need it.
Steps to follow:
Dissolve the crystals with warm water.
Add the other ingredients and mix.
Put the mixture into the vial.
---
Source:
astucesdegrandmere.net