It is finally time for summer vacation. You can finally spend some time outside with your kids at the beach to take advantage of the sun, tan a bit, have a picnic, swim or simply take some time for yourself by lying down with a good book. This requires, obviously, a minimum of organization so everything goes well and you don't forget anything. Here are 10 genius tips and tricks to have a perfect beach day. After all, you absolutely deserve it!
1
Bring an old fitted sheet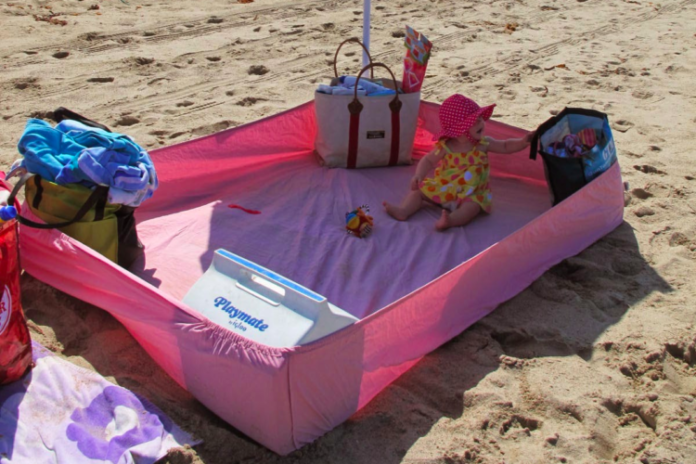 If you have young kids, bring an old fitted sheet you don't use anymore, place bags in all four corners and like magic, you'll have a no-sand zone so your kids can have fun all day long and won't be covered in sand.